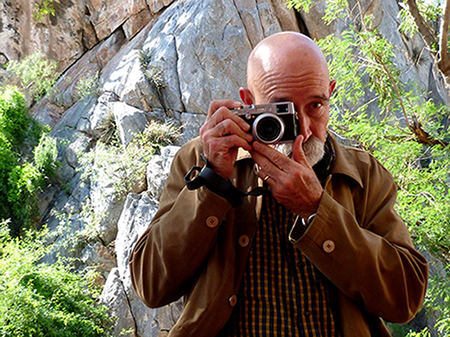 José Hernández-Claire lives and works in Guadalajara (Jalisco, Mexico). He studied photography at the Pratt Institute in Brooklyn, New York (1978-1982), and has won grants from the Mother Jones Foundation in San Francisco, California (1996) and the John Simon Guggenheim Foundation in New York (2001). He has had more than 25 one-man shows and more than 80 group shows in Mexico, Hungary, Switzerland, Belgium, Cuba, United States,
United Kingdom, France, Canada, Lebanon and Spain, and his work has been included in collections at Musée de L'Elysée (Lausanne, Switzerland), Bibliothèque Nationale de France (Paris), Musée Nicéphore Niépce
(Chalon-Sur-Saône, France), the Portland Museum of Art (USA), the Hungarian Museum of Photography (Kecskemét) and the M+M Auer Collection (Switzerland).